To read in English, please scroll down the page, TNX!
Paul Dow.  

Dow Key modello Lightning.
Un'altro modello sviluppato da Paul Dow.
Ispirato al Lightning della Vibroplex, si differenzia da questo per alcune particolarità meccaniche quali.
La prima differenza è nella possibilità di far scorrere il paddle ed il knob (paletta e pomello) lungo l'asse del pendolo, permettendo di avvicinare o allontanare il punto di contatto dal pivot centrale.
Questa caratteristica permette di variare lo sforzo dell'operatore per manovrare il tasto (caratteristica comune a tutti i tasti prodotti da Paul Dow).
Il Dumper ha una vite che permette all'operatore di poter regolare il punto di contatto con il pendolo.
Tutte migliorie introdotte sviluppando il noto progetto Vibroplex.
Sicuramente un'altra ottima creazione di Paul Dow.
Il tasto qui esposto ha un numero seriale molto basso, quindi si tratta di uno dei primi Lightning prodottisi, la finitura della base e della componentistica e cromata, mentre il frame è di colore nero goffrato.
Paul Dow nella sua produzione, se pur mantenendo degli standard a livello meccanico, ha però costruito con una grande variabilità in fatto di finiture.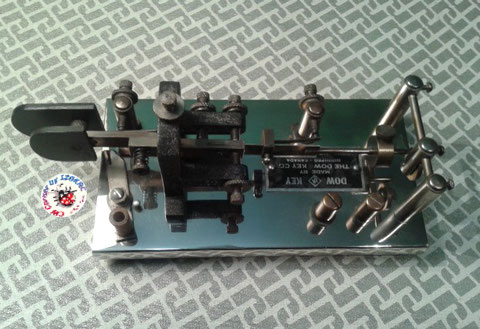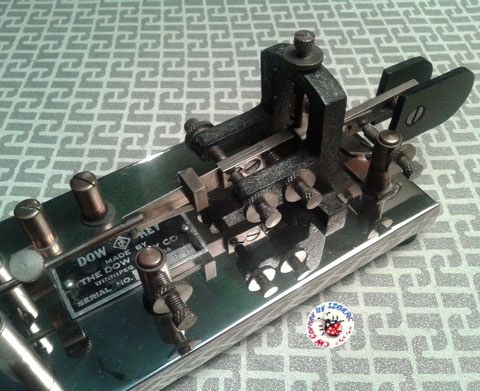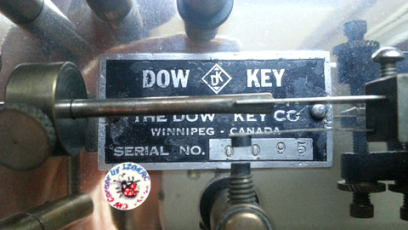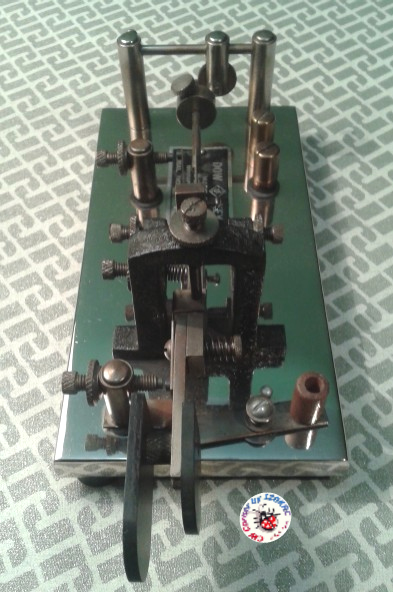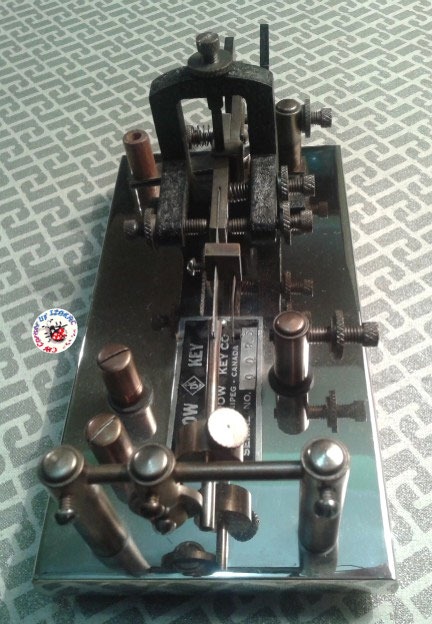 Il Lightning sotto esposto ha la base con finitura nera goffrata, il frame cromo ed tutto il resto della componentistica con finitura nichelata, a dimostrazione della variabilità predetta.
Il numero seriale è 1663.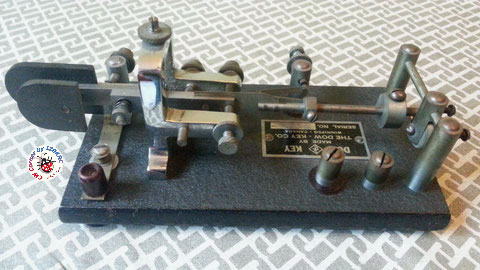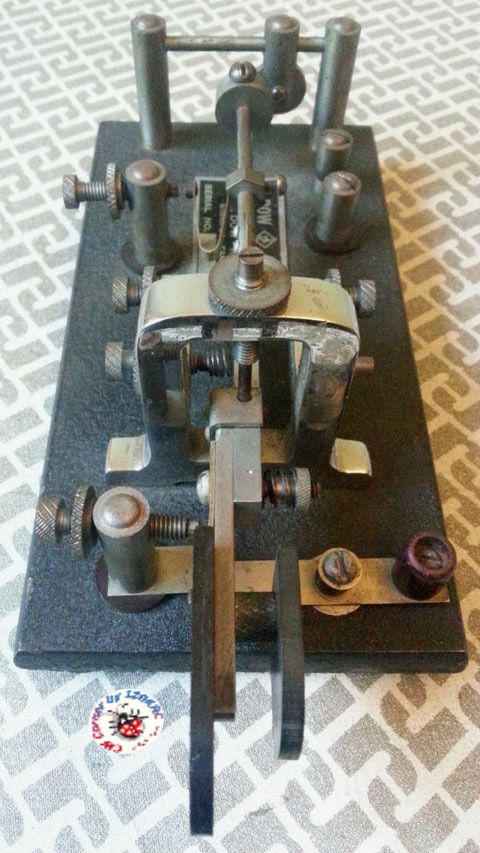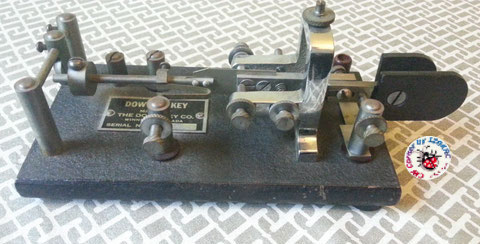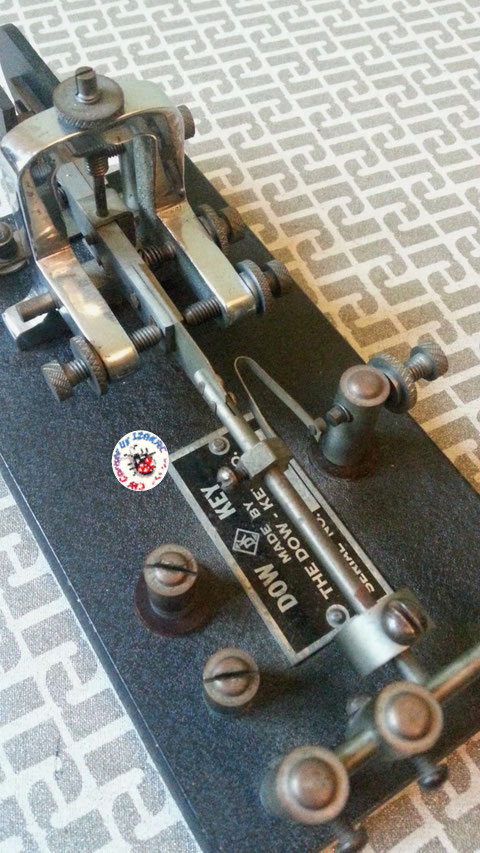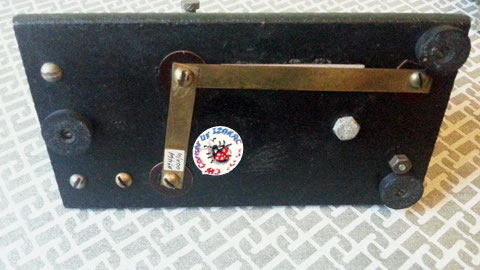 Lightning model - Dow Key.
Another model developed by Paul Dow, inspired by the Lightning Vibroplex model, it differs from Vibro in some particular mechanical add.

The first difference is in the ability to slide the paddle and knob  along the axis of pendulum, allowing you to zoom in or out the contact point of the operator respect the central pivot, this change the force to operate it.

This feature allows to vary the effort of the operator to maneuver the key (common feature to all Keys products by Paul Dow).

The dumper has a screw that allows the operator to adjust the point of contact with the pendulum.
 
All improvements introduced by developing the project known Vibroplex.

Definitely another great creation by Paul Dow. 
The first key under exhibited has a very low serial number, so this is one of the first Lightning product, the finish of the base and the components is all chrome, while the frame is black embossed.

Paul Dow in its production, if while maintaining the standards at a mechanical level, however, has built with a large variability in terms of finishes.
The second key under exhibited has a base with a black wrinkle finish and embossed chrome frame and the rest of the components is in nickel plate finish, demonstrating the variability predicted.
The serial number is 1663.
November 2014