To read in English, please scroll down the page, TNX!
Paul Dow. 
Dow Key modello Original.
Sotto è visibile un tasto Original tra i primi prodotti da Paul Dow.
Come si può ben vedere, a differenza del modello Junior, questo tasto inizia ad avere una delle prime targhe prodotte dalle officine Dow, non ha numeri seriali ed è costituita da un film plastico con incise le informazioni del produttore ed il primo indirizzo dove Paul iniziò la sua avventura di costruttore.
Opera egregiamente, nonostante la sua età. Il tasto si presenta così come mi è arrivato.
Mi riprometto di ripulirlo appena mi è possibile per renderlo perfetto sotto ogni profilo, anche quello estetico, non che ora non lo sia, ma avere un tasto ripulito dai decenni di polvere accumulata è una gioia per gli occhi ;-)
Ringrazio per questo tasto i precedenti possessori Tom Perera W1TP e Martin Odenbach DK4XL, che mi hanno permesso di avere qui con me questo pezzo di storia.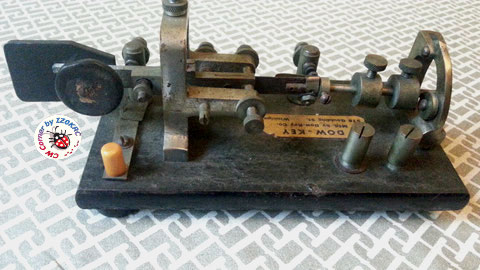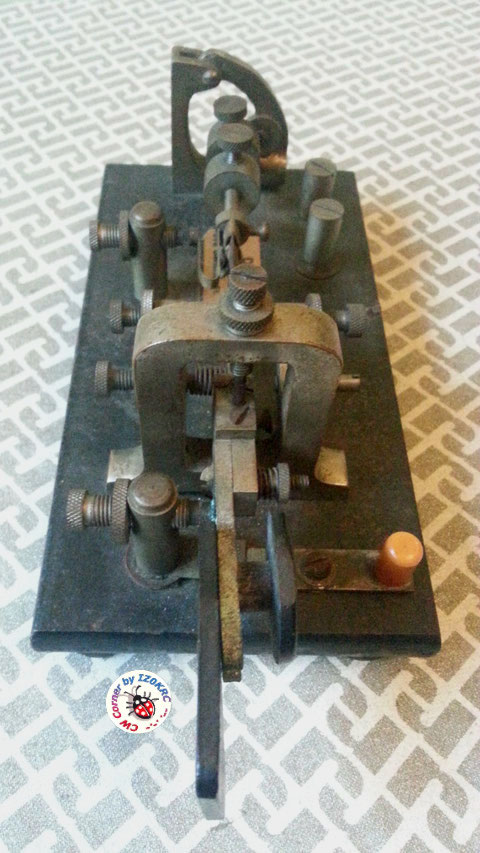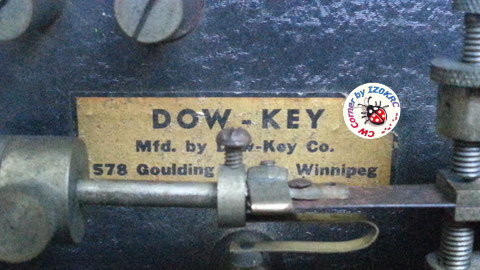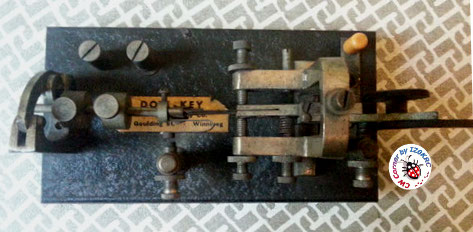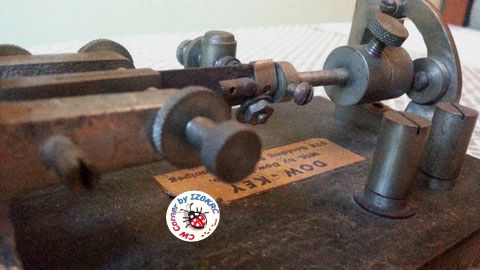 The Orignal model - Dow key.
Below you will see the Original model, products by Paul Dow.

As you can see, unlike the Junior model, this key starts having one of the first plates produced in the Dow's workshops, It's haven't serial numbers and is made of a plastic film inscribed with the manufacturer's information, and the first address where Paul began his adventure to the key-maker.

I'ts work very well, despite his age. The button looks like this as I arrived.

I intend to clean it up as soon as I can to make it perfect in every respect, even the aesthetic, not now that it is not, but have a button cleaned of decades of accumulated dust is a feast for the eyes;-)

 very much
Thank you for this this key the previous owners, Tom Perera W1TP and Martin Odenbach DK4XL, which allowed me to be here with me this piece of history.

November 2014