To read in English, please scroll down the page, TNX!
Paul Dow. 
Dow Key modello Universal.
Il modello Universal nasce come modello intorno al 1949, ha un meccanismo unico che si ispira al Little Triplex del 1920, ma diversamente a quest'ultimo ha la possibilità di ruotare l'asse insieme a tutto il suo meccanismo di quasi 360° riuscendo così a far operare il "Rotate" sia in versione destra, che in verticale ed in fine anche in versione sinistra.
Diciamo che l'Universal è stata la massima evoluzione di Paul Dow.
Il modello Universal è stato fatto in due versioni
Early model ed il late model, in entrambe le varianti si posso trovare con vernice goffrata nera o grigia o cromato.
Gli ultimi modelli di Dow Key, dopo la vendita della ditta, sono stati prodotti in U.S. e più precisamente Brewer Maine.
Early model :
Ringrazio il Prof . Tom Perrera (W1TP) per la gentile concessione.
Sotto è visibile l'ultimo modello di Rotate bug prodotto da Paul Dow.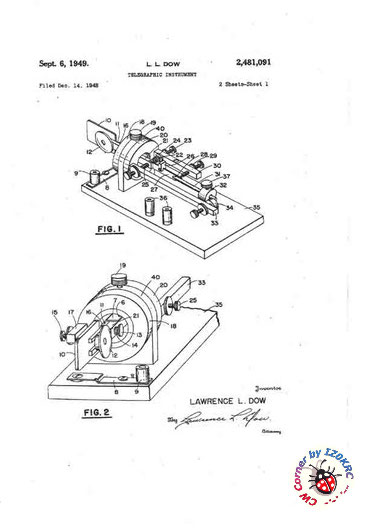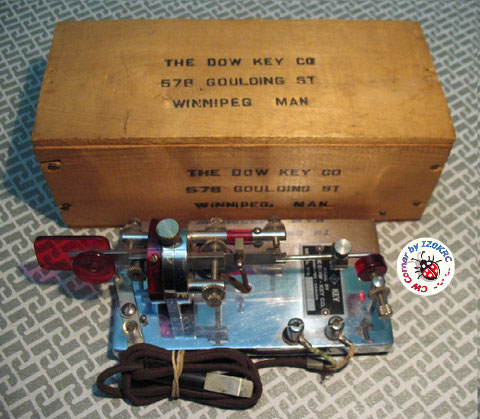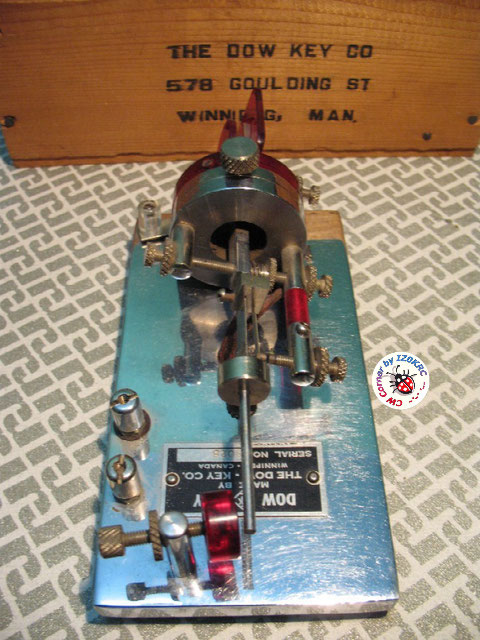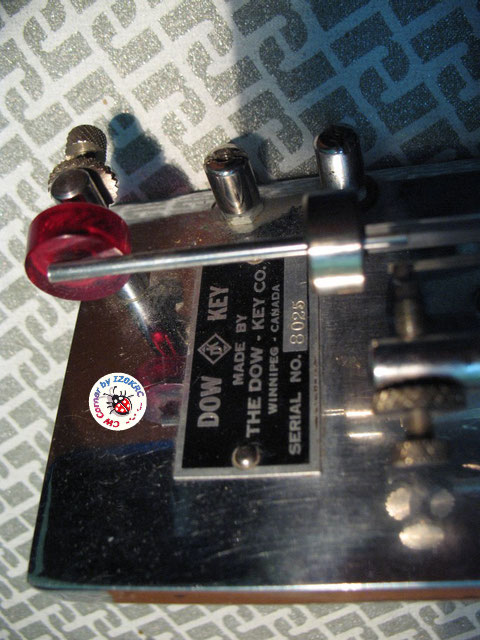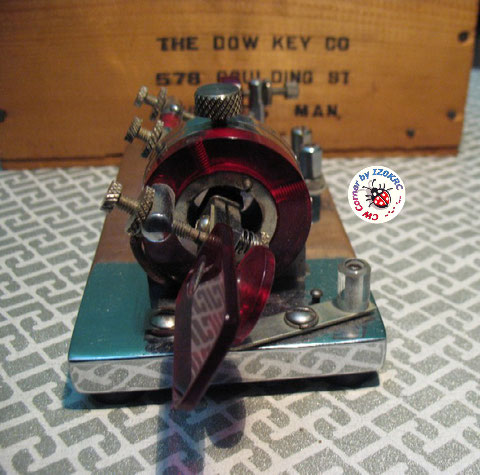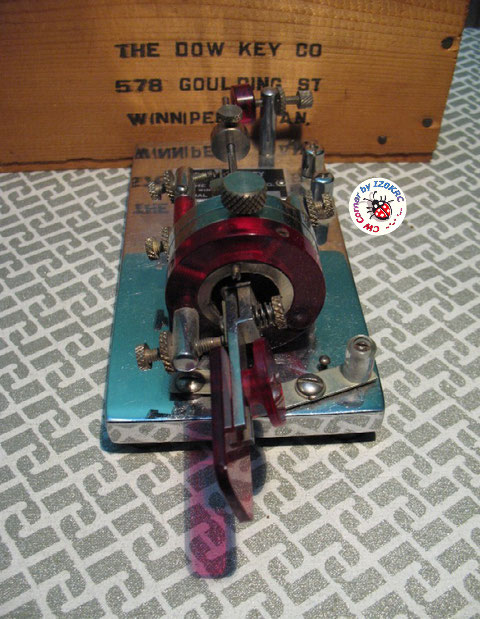 The Universal mode.     Dow key.
The Universal model born as a model aroundr years 1949, has a unique mechanism that is inspired by the "Little Triplex" build in 1920, but unlike the latter has the ability to rotate the axis along with all of its mechanism of almost 360 ° allowing them to to operate the "Rotate" in both the right, which in the vertical and in the end also in a left-hand version.

Let's say that Universal was the highest evolution of Paul Dow keys.

The Universal model was made in two versions

Early model and late model, in both variants can find paint embossed with black or gray or chrome.

The latest models of Dow Key, after the sale of the company, have been produced in the US and more specifically Brewer Maine.

The early Universal model:

http://w1tp.com/7961.jpg


Thanks to Prof. Tom Perera (W1TP) for his permission.

Upper you will see the late model of Rotate bug produced by Paul Dow in Canada.
November 2014