Mecograph #5 - 1907
Si conosce un solo esemplare incompleto del Mecograph #5.
Per correttezza cronologica inserisco qui una copia unica del Mecograph #5, il primo semi-automatico brevettato con i movimenti generati da due molle elicoidali.
La Dinger ha creato due tasti con analogo meccanismo, ma diversi dal Mecograph in quanto la loro peculiartià era di aver "nascosto" sotto la base la gran parte dell'hadware, dando al tasto una figura visiva più semplice e "pulita".
Le foto complete del tasto e le impressioni le potrete vedere alla direttmanete alla pagina dedicata al suo costruttore Mr. Ron G3YUH.
Novembre 2012.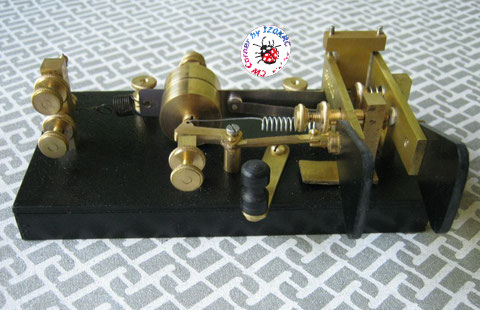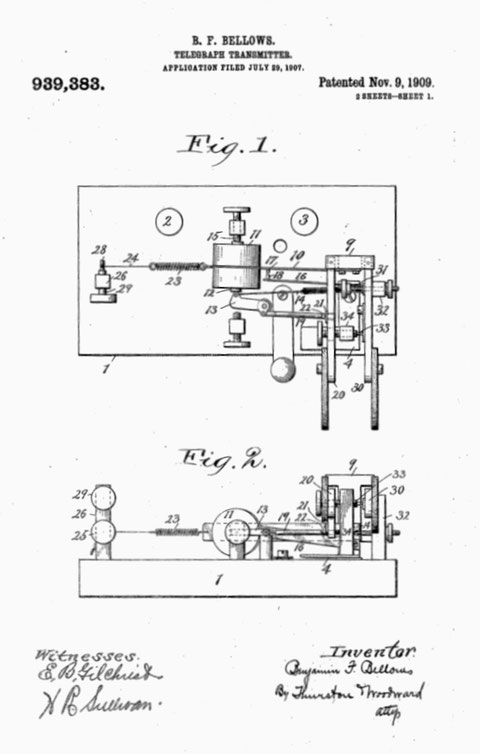 Mecograph # 05 - 1907
Only one incomplete Mecograph #5 are know today.
I've put here a copy of the Mecogrpah project # 05 to follow the history of Mecograph production.
This is the first semi-automatic patented with the movements generated by means of two helical springs.
The Dinger has created two keys with similar mechanism, but different from Mecograph because their peculiartià was to have "hide" under the base most dell'hadware, giving the button a figure visual more simple and "clean".
The complete picture of the button and you can see the impressions directly to the page dedicated to the builder Mr. Ron G3YUH.

A great project :-)

translated in April 2013.