To read in English, please scroll down the page, TNX!

T.A.C. / McElroy, A-400 model
T.A.C./McElroy A-400.
Con il modello A 400 si affaccia sul mercato la nuova produzione in partnership tra la T.A.C. e la McElroy
Questa chiave è stata prodotta in un periodo veramente limitato
Questo motivo il Bug A400 risulta una tra le chiavi più ricercate dai collezionisti, per via della sua scarsità.
Il modello A-400 come cronologia si pone tra i precedenti "T-bar" ed il P-500. 
McElroy insieme con la TAC ariveranno a produrre anche il modello S-600, ma di li in poi la McElroy Co. si concentrerà sulle commesse militari, lasciando pieno mandato alla T.A.C. per la produzione di tasti telegrafici con i bug della serie CP.
L' A-400 ha ancora un telaio a perno molto simile ai suoi predecessori, il contatto dei punti e delle linee ora si trovano ancorati sulla base, mentre i suoi predecessori avevano una barra che si estendeva partendo dal "T-bar", il dumper è rimasto ancora invariato rispetto ai modelli 1938-39.
Riassumendo quindi questo A-400 è il primo T.A.C./McElroy con una base pesante, ma senza il Frame a T.
Con questo modello inizia la produzione T.A.C. rendendo i bug più simili per aspetto ai tasti della rivale Vibroplex. 
Il tasto in foto è come mi è arrivato, ancora da pulire e provare.
Il suo stato è ottimo, la "consistenza" è buona, se pur visivamente sembra meno pesante dei suoi predecessori.
La targa di questa nuova Società diventa più piccola delle targhe McElroy, ritroviamo la sigla ed il simbolo della McElroy in basso, ed il nome della neo nata T.A.C. Co. in altro. I numeri seriali non saranno più utilizzati.meri di serie.
Settembre 2012.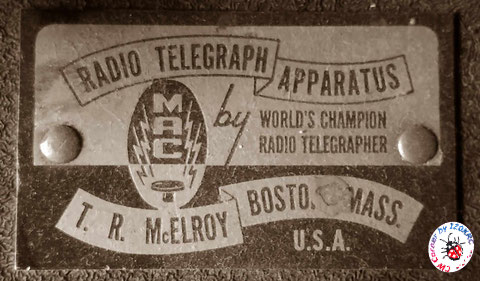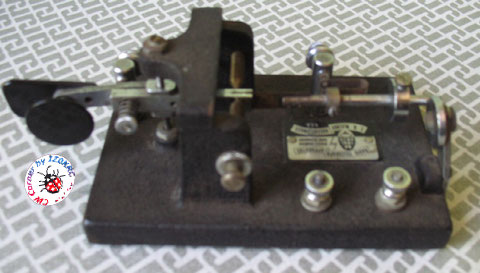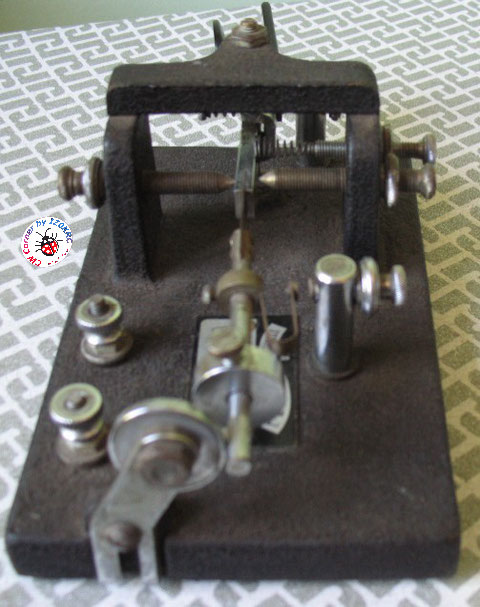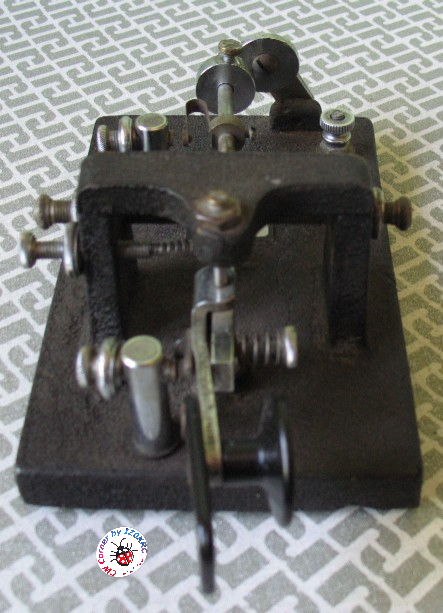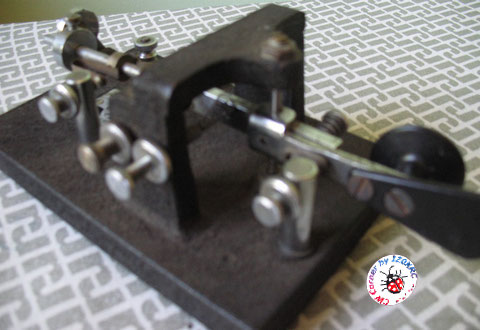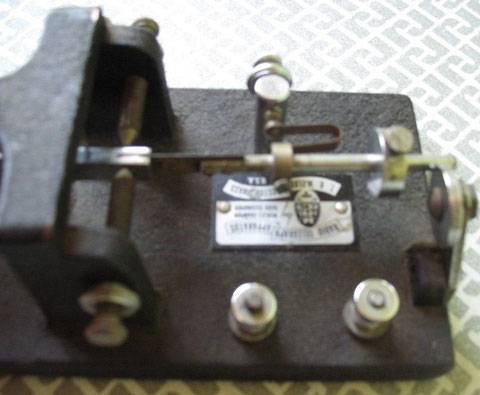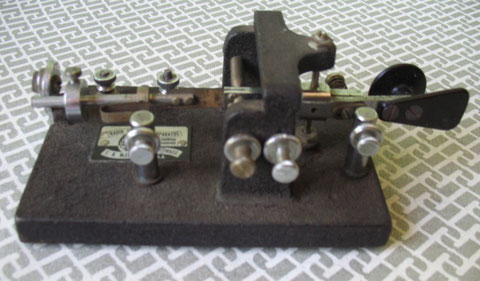 Mc Elroy A-400 model
 With the A 400 model, the new production in partnership between the T.A.C. and McElroy
This key was produced in a very limited period
This reason is, the Bug A400 is one of the keys most sought after by collectors, by its scarcity.
The A-400 model as a chronology is placed between the previous "T-bar" and the P-500.
McElroy along with the TAC will also produce the S-600 model, but from then on McElroy Co. will focus on military orders, leaving full office to the T.A.C. for the production of telegraphic keys with the CP series bugs.
The A-400 still has a pivot frame very similar to its predecessors, the contact of the points and lines are now anchored on the base, while its predecessors had a bar that extended starting from the "T-bar", the dumpers remained unchanged compared to the 1938-39 models.
Summing up then this A-400 is the first T.A.C./McElroy with a heavy base, but without the T-frame.
 With this model begins the production T.A.C. making the bugs look more similar to the buttons of the rival Vibroplex.
The key in the picture is how it came to me, yet to be cleaned and tested.
Its state is excellent, the "consistency" is good, although visually it seems less heavy than its predecessors.
The plaque of this new company becomes smaller than the McElroy plates, we find the abbreviation and the symbol of McElroy at the bottom, and the name of the new born T.A.C. Co. in other. Serial numbers will no longer be used as standard.
September 2012.