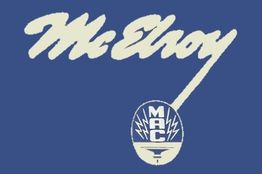 As we say Tom French W1IMQ passed away some months
ago. This created the loss of a friend and with him, the
loss for all of useful informations that Tom had patiently
collected over the years.
Tom was a great collector of semiautomatics key, in
particular of McElroy Key.
Tom has dedicated a book rich in information on the life
of Teodor  R. McElroy and his key productions.
Tom give available on his website the long Mc-Key
census, usefull info to all radio amateur.
I will only update Tom's information as a gratitude to
Tom and for his fine job.
If we have all this information today, we just have to
thanks Tom French W1IMQ.
 
    Click here to download Mc-Key census 
73 de Claudio, IZ0KRC.
25 October 2018