To read in English, please scroll down the page, TNX!

Mc Elroy A-400 model
Mc Elroy A-400.
Questo è un tasto che McElory produsse per un priodo molto limitato, risulta qindi scarsa e ricercata dai collezionisti.
Il modello A-400 come cronologia di produizone si pone tra i precedenti "T-bar" ed il P-500.
L'A-400 ha ancora un telaio a perno molto simile ai suoi predecessori, il contatto dei punti e delle linee ora si trovano ancorati sulla base, mentre i suoi predecessori avevano una barra che si estendeva partendo dal "T-bar", il dumper è rimasto ancora invariato rispetto ai modelli 1938-39.
Riassumendo quindi questo A-400 è il primo McElroy con base meno "solida" dei precedenti, tutti i contatti sono ora fissi alla base, inziando a somigliare come aspetto al suo grande rivale Vibroplex. 
La targa diventa di piccole dimensioni con la sigla ed il simbolo della McElroy, senza numeri di serie.
Il tasto in foto è come mi è arrivato, quindi ancora da pulire e provare.
Il suo stato è ottimo, la "consistenza" anche, se pur meno massiccio dei suoi predecessori, mantiene sempre le grandi viti di regolazione ed il T-bar, se pur di minori dimensioni.
Settembre 2012.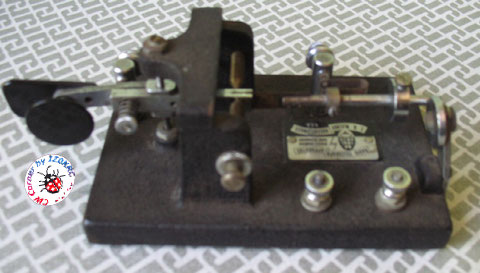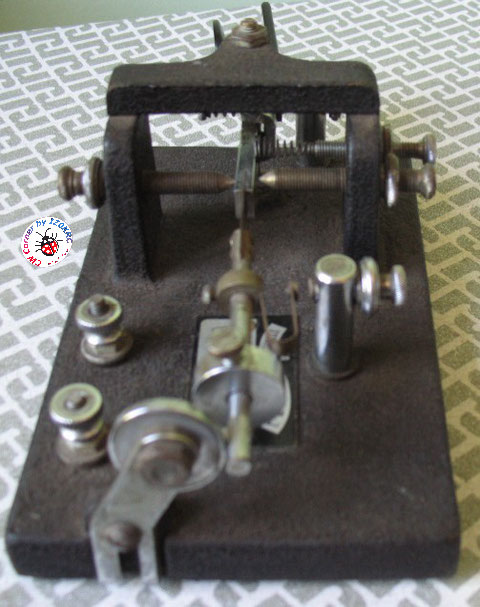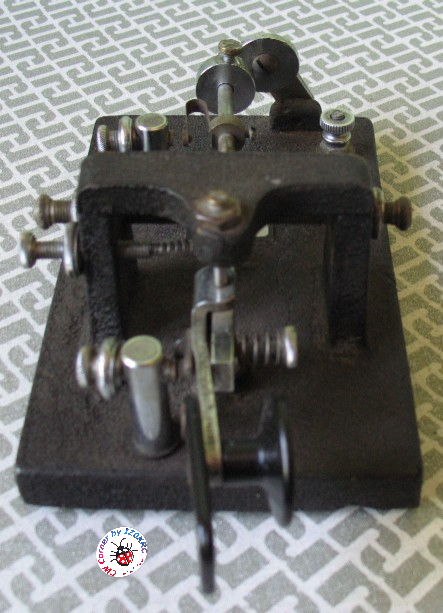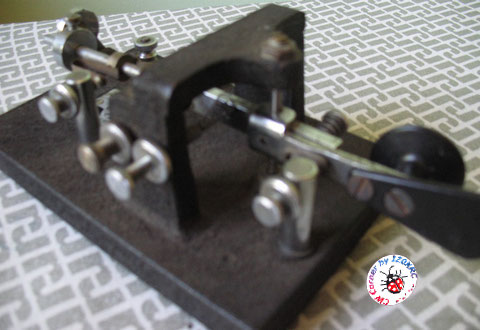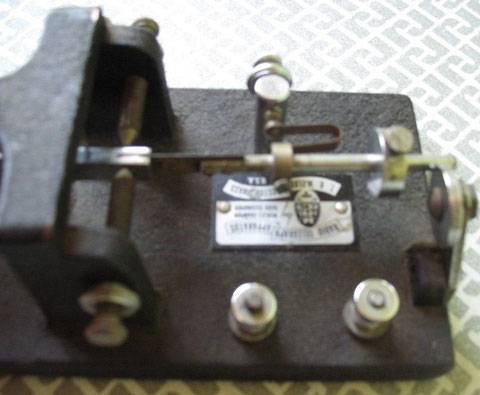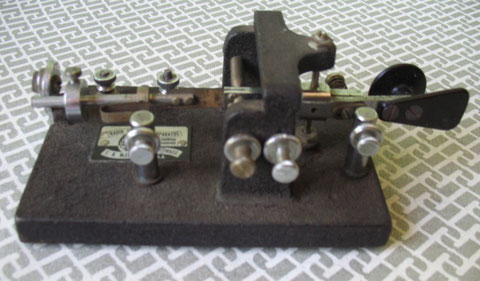 Mc Elroy A-400.
This is a key that McElory priodo produced for a very limited, resulting qindi scarce and sought after by collectors.
The A-400 as history produizone arises between the previous "T-bar" and the P-500.
The A-400 still has a frame to pivot very similar to its predecessors, the contact points and lines are now anchored on the base, while his predecessors had a bar that stretched starting from the "T-bar", the dumper has remained unchanged from the 1938-39 models.
In summary then this A-400 is the first McElroy based less "solid" of the previous, all contacts are now fixed to the base once again, starting to resemble in appearance to his great rival Vibroplex.
The plate becomes small with the symbol and the symbol of McElroy, without serial numbers.
The button in the picture is how I arrived, so still and try to clean.
His condition is good, the "consistency" also, though less massive than its predecessors, always keeps large adjustment screws and the T-bar, though smaller.
September 2012.