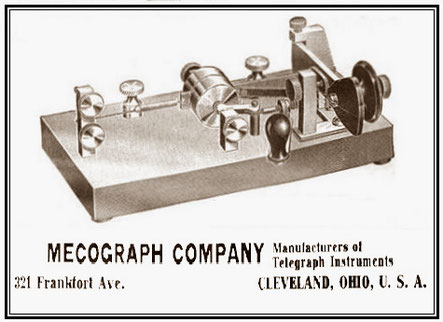 Mecograph n.03 "round pendulum" or #06 - 1909.
Nel mese di ottobre mi sono arrivati alcuni tasti diciamo "importanti", tra cui direttamente dall'Australia questo splendido Mecograph 3 round pendulum o n.06 come "standardizzato dal caroFabio IK0IXI" 
Questo tipo di tasto è stato l'ultimo tasto a rilascio progettato e prodotto dalla Mecograph, nell'anno 1909.
E' stato il tasto della riscossa della Mecograph che ha cercato di riconquistare il mercato telegrafico dell'epoca.
La fortuna mia è di aver ricevuto un tasto perfetto sotto ogni profilo, meccanico ed estetico.
E per questo devo ringraziare un amico collezionista ed ex-Radiotelegrafista, che di fatto non mi ha venduto un tasto, ma mi ha affidato "un dei suoi figlioli".
Il tasto lo si vede bene è stato tenuto con cura ed amore e di questo posso solo essere onorato di averlo con me.
Al tasto non dovuto far nulla se non collegarlo alla radio per trasmettere.
Le regolazioni........lo devo ammettere che per pigrizia non ho letto in fondo i consigli di Fabio, ho provato per cosi dire "a braccio" e con pochi cambiamenti l'ho portato ad operare secondo le mie capacità, quindi devo far notare che contrariamente al primo impatto, la regolazione rimane semplice al pari di un normale Vibroplex, ma questa è solo la mia impressione.
Come si opera ?
Una vera Mercedes dell'etere e non aggiungo altro, si plasma al movimento della mano in modo sublime.
Nulla da invidiare ai tasti della concorrente dell'epoca, la famigerata Vibroplex.
Un gran lavoro di ingegneria meccanica!
Novembre 2012.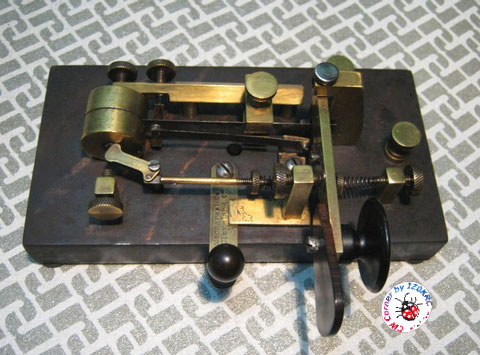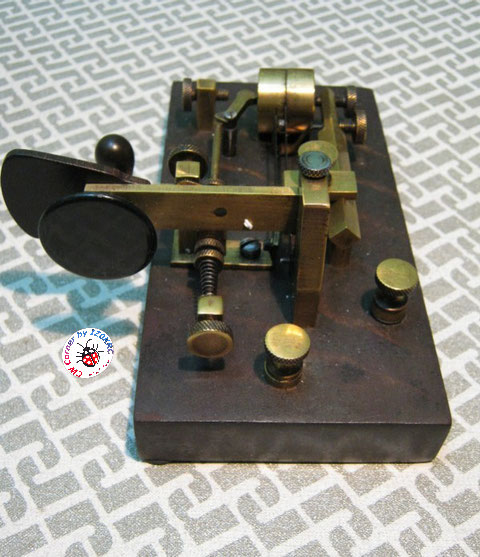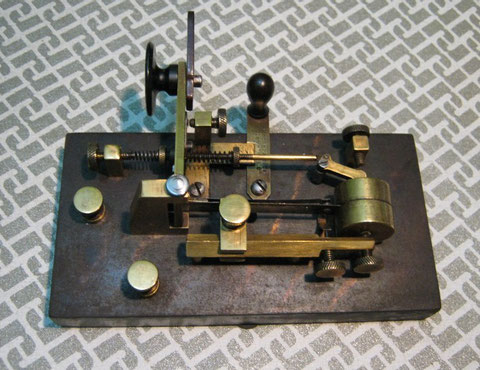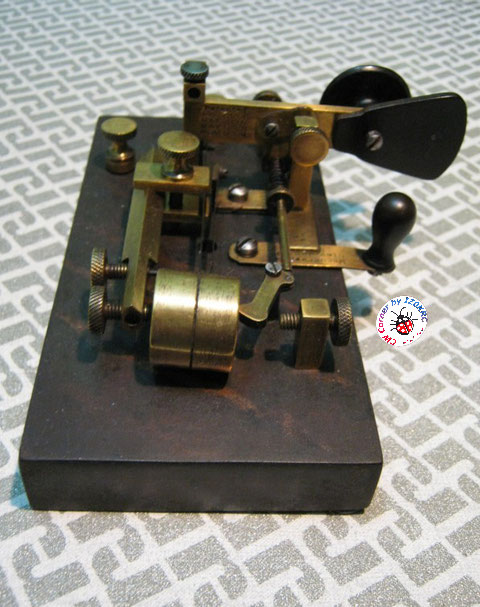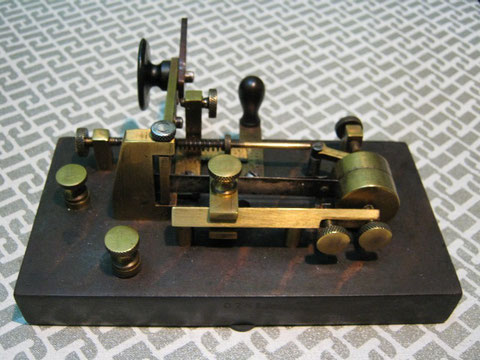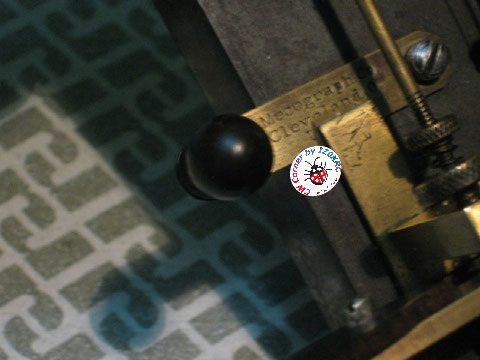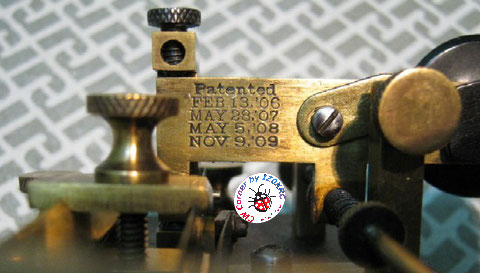 My friend Daniele IKØNOJ during test of Mecograph #6
Come segnalato dal caro amico Tom Frenck W1IMQ (SK) Il mio Mecograph #06 diversamente dagli altri prodotti ha stampato sul frame principale i Brevetti.
Sotto c'è l'unico esemplare di Vibroplex "premier" appartenuto a Tom French che ha i dati di brevetto stampati proprio sul frame.
Da notare che anche e date di riferimento sono uguali.
Ringrazio Tom W1IMQ per la gentile concessione.
As reported by dear friend Tom Frenck W1IMQ (now SK), my Mecograph #06 is unlike to other keys products. It have Patents printed on the main frame and not on the close lever. 
Below there is the only example of Vibroplex "premier" belonging to Tom French who has the patented right printed on the frame.
Note that even reference "dates" are the same.
I thanks Tom W1IMQ for the kind concession.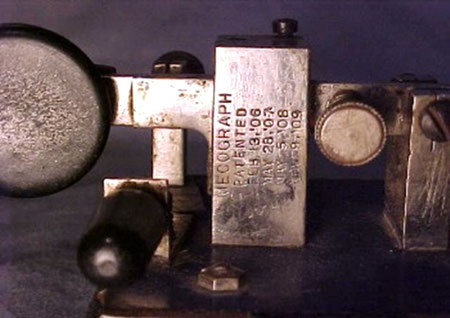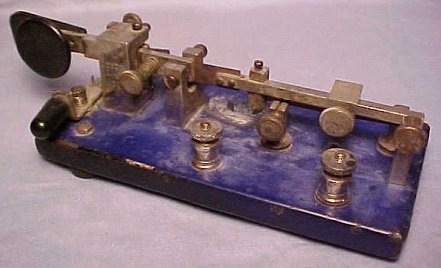 Mecograph N.03 "round weight" or #06 - 1909. 
In October It's arrived here some keys say "important", including directly from Australia this beautiful Mecograph third round weight or #06 as "standardized by Mr. Fabio IK0IXI".

This type of key is the last key release designed and manufactured by Mecograph in 1909.
It 'was the key for the revival of Mecograph who tried to regain market telegraph era. 
This is my luck to have received a key perfect in every respect, mechanical and aesthetic.
I've to thanks a fellow collector and former radio operator, that have sold me this great key, but has given me one "of his children" The key is seen well state is held with care and love and this can only be honored to have him with me.
The key does not have to do anything, so I've connect with the radio to transmit soon.
The adjustments ........ I've to admit that laziness I ve not read the advice of Mr. Fabio, I tried so to speak "off the cuff" and with few changes I brought to work according to my ability, so I've to point out that contrary to the first impact, the adjustment is simple like a normal Vibroplex, but this is just my impression.
How do you work?
like a "Mercedes" ether and not add anything else, takes shape in the movement of the hand in a sublime way.
Nothing to envy to the keys of the competitor at the time, the famous Vibroplex.
A great job of mechanical engineering !
translate in April 2013.