The Peerless bug
Poco si sa per questa piccola produzione e pochi esemplari sono noti oggi nelle varie collezioni.
E' nota la sede della Peerless Company situata nella città di Fordsom in Michigan. Sono state rilevati alcuni riferimenti circa la Peerless in alcune pubblicità del 1909 nel Commercial Telegrapher's Journal, questo ci fa datare la produzione delle loro chiavi semiautomatiche dal 1908 al 1910.
La Peerless ha prodotto due modelli di Bug, uno conserva il classico design ed è quello sotto esposto, l'altro modello invece porta una innovazione tecnologica e lo si può vedere cliccando qui. Sarai indirizzato al museo on-line del Prof. Tom Perera W1TP (per gentile concessione).
Il modello visibile nel link adotta un magnete sul dumper, cosi la Peerless Co. raggiunge un primato di livello mondiale,  esser stata la prima società ad utilizzare la ritenzione magnetica su una chiave telegrafica.
Per via delle scarse informazioni, non si è ancora riusciti a stabilire quale dei due modelli è stato prodotto il prima, il magnetico o quello sotto nelle foto.
Ringrazio Tim Patton W4TJP che mi ha permesso di avere questo pezzo di storia della telegrafia Americana.
Grazie Tim.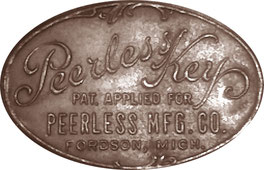 Little known about this little production, so very few of them are known today in the various collections.
The Peerless Company headquarters was in the city of Fordsom in Michigan. Some traces of Peerless's production have been found in some commercials advertising of 1909 in the Commercial Telegrapher's Journal, so we can date this production of semi-automatic keys in the year 1908 - 1910.
The Peerless has produced two models of Bug, one preserves the classic design and is the one below, the other model instead brings a technological innovation and you can see it by, clicking here. You will be direct to the on-line museum of Prof. Tom Perera W1TP (for kindly courtesy).
The model visible in the link adopts a magnet on the dumper, so Peerless Co. reaches a world-class record, being the first company to use magnetic retention for a telegraphic key.
Due to the lack of information, it has not yet been possible to establish which of the two models was the first one produced.
I thanks Tim Patton W4TJP who allowed me to have this piece of American telegraph history here.
Thanks dear Tim.
01 February 2019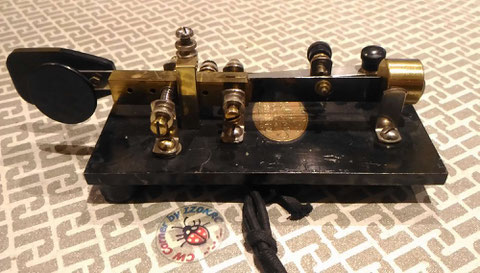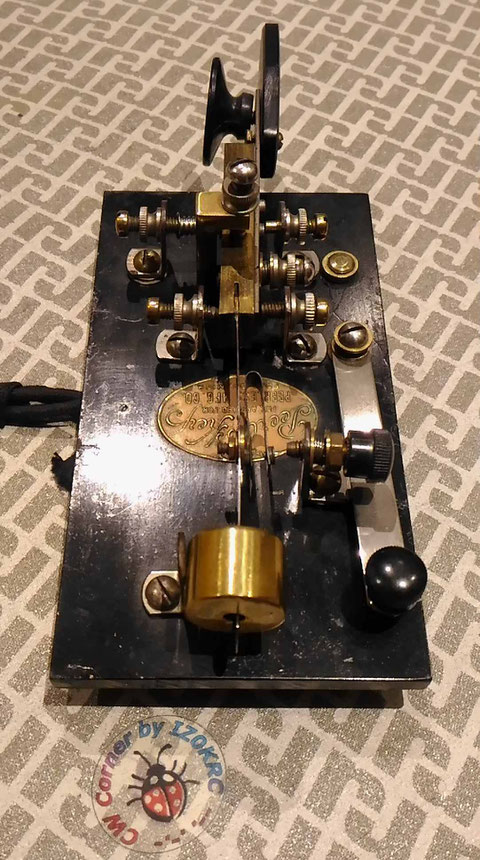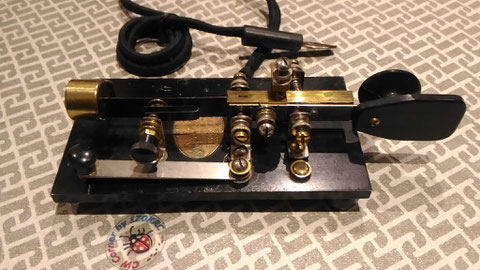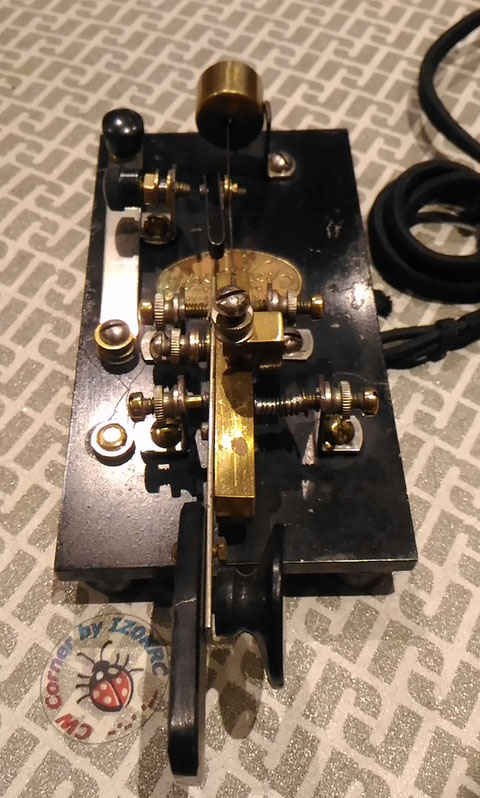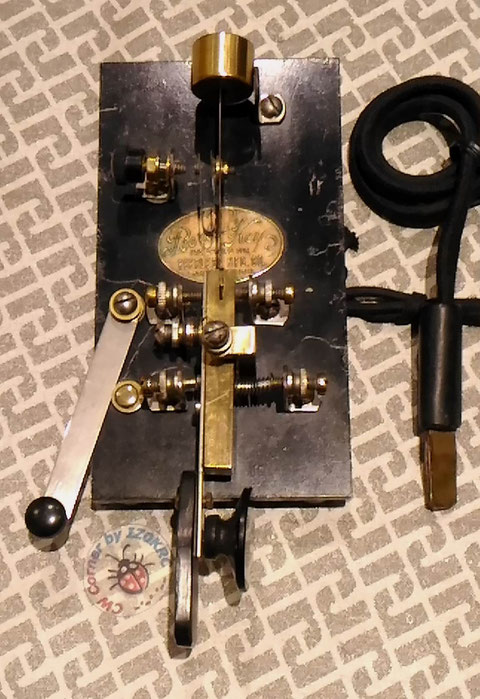 Provando questo bug ho scoperto una cosa molto curiosità.
La chiave può trasmettere anche utilizzando la leva di chiusura del circuito, vedi nel filmato, è l'unica chiave che ha questa particolarità.
Trying this bug I discovered a very curious thing.
The key can also transmit using the closing lever of the circuit, see  the movie below, it is the only key that has this particularity.