Electrical Specialty Mfg.

Cedar Rapids Bug.

Il Cedar Rapids Bug è stato l'unico bug ad essere venduto sia assemblato che in kit di montaggio, (la differenza di prezzo era comunque minima ed era quindi una possibilità per chi aveva il gusto della manualità di autocostruire un Bug in Kit, ne più, ne meno di quello che oggi fà la Kent.)
Il Dumper con quell'oring che funge da ammortizzatore è un'altra caratteristica insolita.
Il nome della società è stampato sotto alla base del bug.
Ci sono variazioni sui luoghi e quantità dei piedini in gomma utilizzati.
Dal momento che molti sono stati assemblati in kit, i costruttori a volte si prendono anche delle libertà costruttive.
I colori adottati per la verniciatura delal base (Grigia o nera goffrata).
Il bug è stato prodotto dai primi anni trenta, sino agli anni quaranae.
Il nome del Bug coincide con quello della località di sua costruzione, per l'appunto Cedar Rapids nello stato dell' Iowa in  U.S.A.
Com'è il tasto ?
Ha una solida e pensate base in ghisa verniciata, è un vero carro armato, grezzo nella sua linea, ma possente nei movimenti.
Considerato il suo modesto prezzo, è la sua versatile manovrabilità è un bug da portare a casa e da provare, anche solo per una pura curiosità.
Agosto 2012.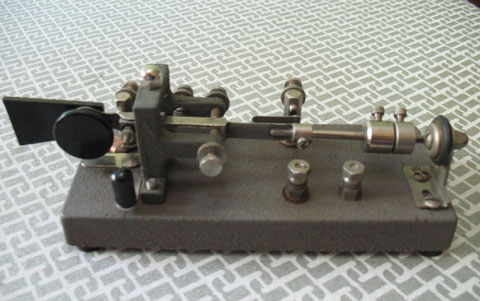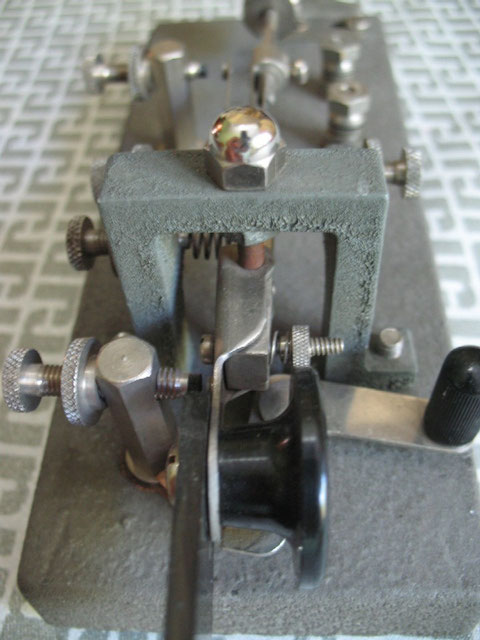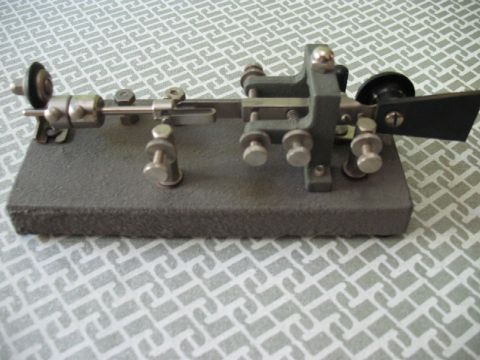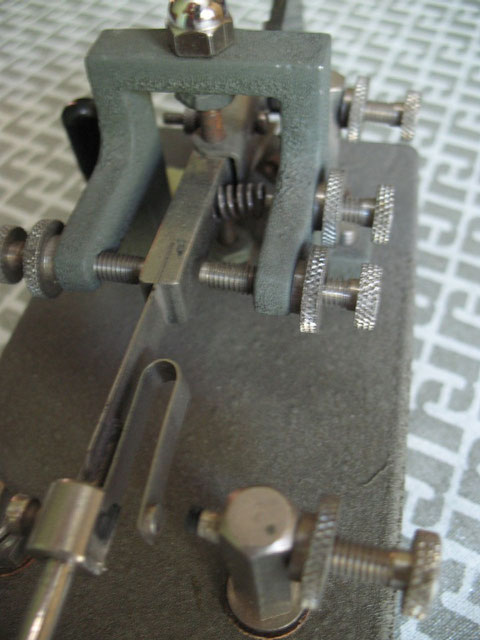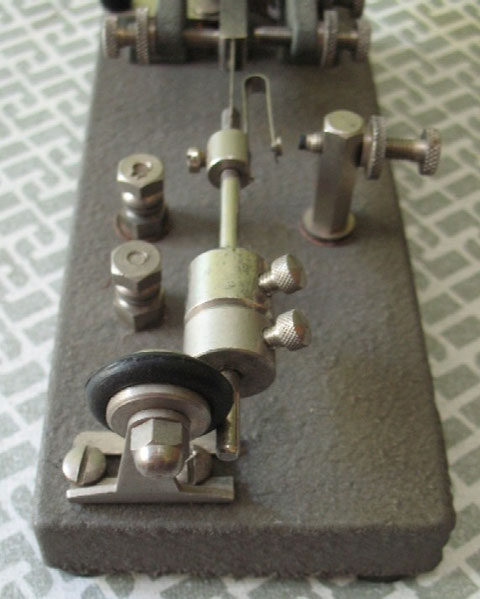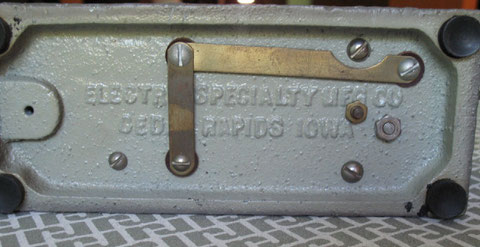 Cedar Rapids Bug.
The Cedar Rapids Bug was the only bug that is packaged to be sold in kit form, (the price difference was minimal, however, so it was a chance for those who had a taste for manual-constructed cloning Bug Kit, no more , and no less differentr than what is now for the Kent Company for his Key.

The dump truck with oring that acts as a shock absorber is another unusual feature.

The company name is printed under the base of the bug.

There are variations on the locations and quantity of used rubber feet. Since many have been assembled into kits, manufacturers sometimes also take the liberty of construction.

The colors adopted for painting the basis (Grey, black or embossed).

The bug has been produced since the early thirties, until the 40° years .

The name of the Bug coincides with the place of its construction, precisely Cedar Rapids in Iowa State, USA.

 
What is the key?

It has a solid cast iron base painted and think it is a real tank, raw in its line, but mighty movement.

 
Given its modest price, is its versatile maneuverability is a bug to take home and try, if only as a curiosity.


In August 2012.