The Double Lever
Double Lever or #02 project.
Il secondo modello prodotto da Horace Martin e la sua U.E.M. era un progetto tutto nuovo è si presenta con due leve separate, una per i punti (dit) e l'altra per le linee (dath) , assumendo quindi il nominativo di "Doppia leva", "Double lever".
La produzione del double lever inizia nel 1907, quando Horace Martin era in Norcross, Georgia.
Continua sino al 1926, anche se probabilmente da dopo il 1920 ne sono stati venduti pochi esemplari.
Il doppia leva ha avuto nel corso della sua storia tre varianti principali :
La Norcross che si distingue per il suo insolito mezzo frame o "half frame", considerato tra i collezionisti uno tra i tasti più rari.
La produzione Georgiana si distingue anche per avere due varienti di produzione, la thin o tick base, cioè base sottile o base "comune".
Come noto i Vibroplex Georgiani sono i più rari e ricercati in quanto prodotti in un breve (1907-09).
Vi è poi l'early type ( 1910 -19), si contradistingue per il suo frame di forma squadrata, prodotto poco prima che Horace Martin torna a New York ed inizia con Albright una lunga storia chiamata Vibroplex.
L'ultimo Double Lever ha un frame stondato con all'interno un particolare disegno a quadrifoglio, denominato "cloverleaf frame" prodotti dal 1920 al 1926-
Perché Martin progettualmente torno indietro "sui suoi passi ?"
Aveva di fatto risolto il problema di produrre punti e linee con un solo braccio (Arm), perché allora creare due leve ?
Martin di fatto era nel suo periodo di massima creatività e riteneva di creare un tasto con la possibilità di creare punti e linee in assoluta libertà, anche con l'intento di "catturare" l'attenzione dei telegrafisti meno inclini all'innovazione.
Un gran semiautomatico che trasmette in pieno tutto il fascino del tempo.
Aprile 2013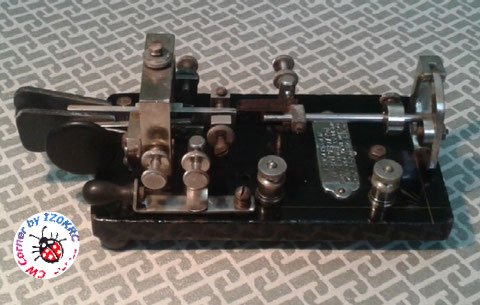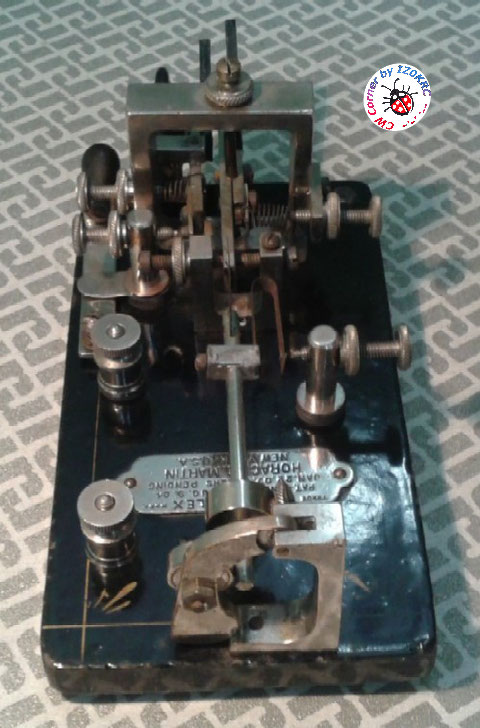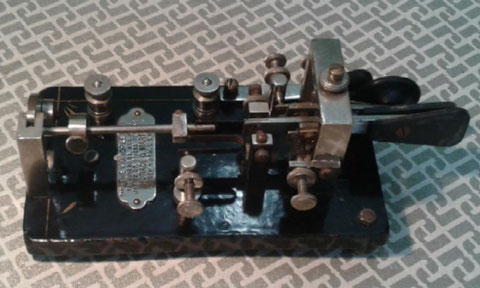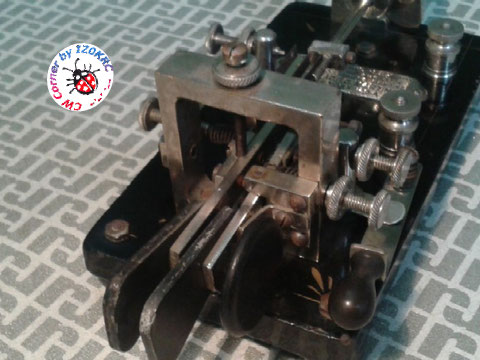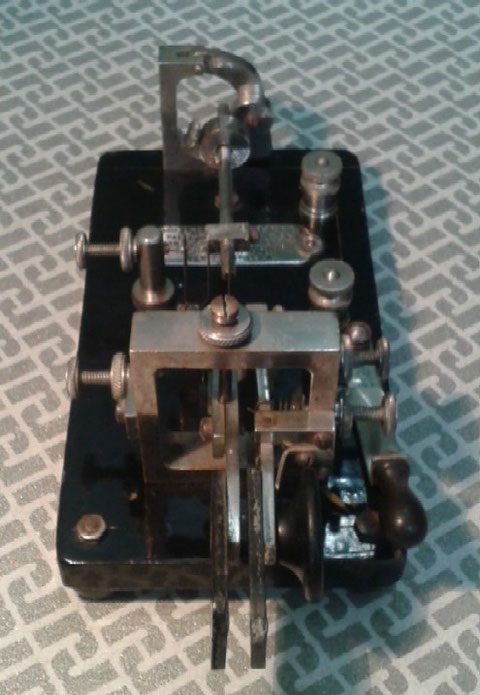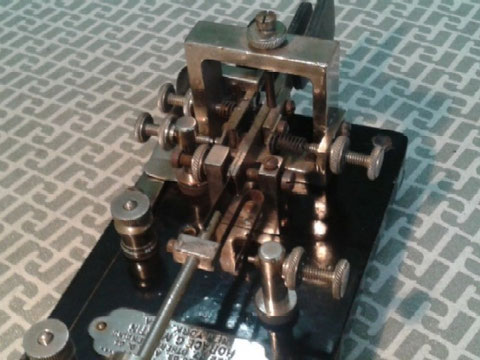 Double Lever or #02 project.
The second model produced by Horace Martin with the U.E.M. was an all-new design for its time.
It has two separate levers for points (dit) and one for the lines (dath), taking the name of "double lever".
The production of double lever began in 1907, when Horace Martin was in Norcross, Georgia, to continue until 1926, though probably after the 1920 they were sold a few copies.
The lever has had throughout its history three variants :
Norcross that is distinguished by its unusual middle frame or "half frame", regarded among collectors one of the rarest keys.
The Georgian production stands out for having two production variations, the basis thin or tick.
As it known the Vibroplex Georgians are the rarest and most sought after as products in a short (1907-09).
Then there is the early type ( -19 1910), it makes for its square shape frame, produced before Horace Martin back to New York and begins with Albright a long story called Vibroplex.
Double-Lever has a rounded frame with inside a design called " cloverleaf frame" product from 1920 to 1926.
Because Martin was back "on his steps?"
Had indeed solved the problem of producing points and lines with a single arm (Arm), then why create two levers?
Martin was in fact in his period of greatest creativity and thought to create a Key with the ability to create points and lines in absolute freedom, even with the intent to "capture" the Telegrapher's attention less inclined to innovation.
A large semiautomatic that broadcasts in full all the time.
April 2013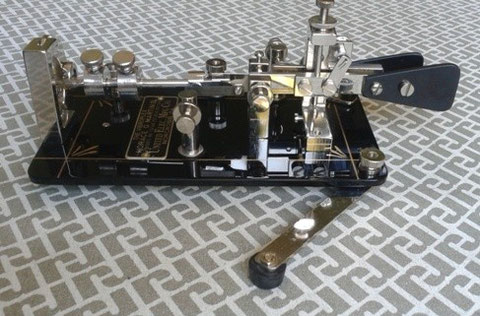 Questo è il primo modello di Double Lever nato dalla U.E.M. in Norcross.
E' un " half frame tinh base " (metà frame a base fina)  con braccio di stabilizzazione.
Ovvio che questo modello è sotto il profilo del collezionismo un pezzo molto ambito, se ne conoscono ad oggi solo due esemplari.
E' grandioso poter vedere la complessità di esecuzione di questo primo doppia leva, un progetto straordinario.
Mi sfugge il perche Horace Martin nel tempo ha modificato questo progetto ?
Quello che vedete in questa foto è una fedele realizzazione del caro amico DK4XL Martin Odenbach.
Una realizzazione effettuata con dovizia anche nei minimi particolari.
A breve dedicherò una pagina alla realizzazione di Martin.
Per ora posso solo ringraziarlo di avermi reso molto felice ;-)
Aprile 2013


This is the first model of Double Lever bornduring U.E.M. in Norcross.
It's a Half frame, tinh base with stabilizing arm.
Of course this models for collector a very rare piece to descovery.
Today know to esist only two specimens of this.
Is great to see the complexity ofthis first Double_lever, an extraordinary project.
Escapes me why Horace Martin over time has changed this project?
In this photo you will see a true realization of dear friend DK4XL Mr. Martin Odenbach.
 
A great achievement made even the smallest details.
Soon I will dedicate a page to this grat replica of Mr. Martin.
For now I can only thanks to him to made me very happy ;-)
April 2013